WE ARE ALL BRITS NOW.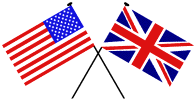 Picture, idea,and title courtesy of the llama butchers
*UPDATE*
Longtime LOSLI blogging hero and friend Avedon Carol from The Sideshow a London based blog is OK, and is back in the trenches.
*UPDATE 2*
37 Confirmed dead. Sad.
*UPDATE 3*
More here, here, here, here and here. A plea from me. This is not a partisan issue. Let's not make it one, may we all stand in solidarity with our friends from the other side of the pond.
*UPDATE 4*
Mark in Mexico has put together a nice roundup.
Posted by Jess at July 7, 2005 02:39 PM | TrackBack